FanDuel Sportsbook Michigan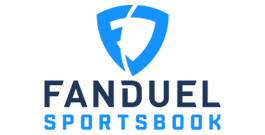 General Info
Devices



License
Michigan Gaming Control Board
Pros
+

Local odds boost offerings
+

Great mobile user experience
+

Software interface beautifully designed
Deposit methods




FanDuel is one of the largest and most trusted sportsbooks in Michigan. FanDuel Sportsbook started offering its betting services in January 2021. Despite the fact that the sportsbook has recently appeared on the online betting market, it managed to attract the attention of hundreds of MI bettors with lucrative welcome offers and ongoing promos.
In this article we share information about the FanDuel sports betting app, bonuses it offers as well as types of sports bets you can place. Learn how to register with the bookmaker and you can place your first bet today.
FanDuel Sportsbook Michigan Welcome Bonus For 2023
MI sports bettors who are looking for the most profitable
sportsbook bonus
offers should definitely consider FanDuel Sportsbook as their betting operator. New players can receive a No Sweat signup bonus of up to $1000. While it is not a typical deposit bonus that matches the amount of the transferred deposit, it is not less beneficial for new customers.
The bonus is a refund of the amount of the first lost wager that comes in the form of a risk-free bet. The free bet is non-withdrawable and cannot be redeemed for cash, however, the winnings that are generated using the bonus funds can be easily withdrawn once all the wagering requirements are satisfied.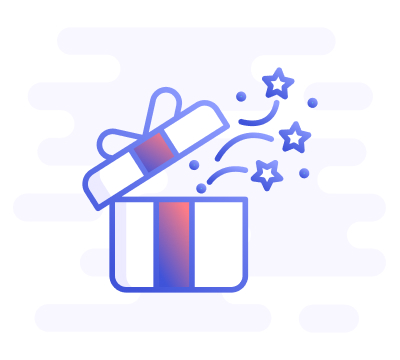 To get the FanDuel online Michigan sportsbook bonus, bettors must create and verify their betting account, deposit no less than $10, place their first losing bet and receive the bonus bet of up to $1000 within 72 hours. The bookmaker does not oblige MI bettors to use a FanDuel Sportsbook promo code Michigan to claim the bonus.
Remember, that the first lost bet is not the only requirement. Customers of FanDuel Sportsbook need to be at least twenty-one years old to place any sports bets. In addition, they must be physically located within the state.
Other FanDuel Sportsbook MI Promotions
Apart from a lavish welcome offer, FanDuel Sportsbook has a few tempting offers to boast about:
Sportsbook Referral Bonus. FanDuel bettors may earn additional cash by inviting their friends to sign up with the FanDuel Sportsbook. Bettors need to send their friends an exclusive link which they will find in the "Earn $$$" section on the website or FanDuel app. For both parties to receive a $50 free-bet bonus, the Referral is required to follow the link, register with the sportsbook and make at least a $10 deposit. The maximum bonus amount is $500, meaning one bettor can invite only 10 friends. The bonus cash will be granted in 72 hours.
100% Deposit Match Bonus. To become eligible for this bonus, FanDuel customers are required to opt-in to FanDuel Racing, make their first deposit and receive a 100% match deposit bonus that can reach $50 in wagering credit. Additionally, FanDuel bettors will get $10 in site credit in 72 hours after depositing real money.
Parlay Insurance. With this FanDuel promotion, gamblers may combine 4 legs into one wager and receive $25 in case only one prediction out of 4 is not accurate. Gamblers need to place a bet with the minimum odds of -200 on NFL matches. Bonus money cannot be cashed out, they are only valid for further sports betting.
Cash Out. FanDuel Sportsbook allows its customers to receive their bet money any time during the ongoing event. This option is not available for every sportsbook's betting market. MI bettors should check the T&Cs to get a list of bets that can be cashed out.
Odds boosters. FanDuel Sportsbook in Michigan regularly provides odds boosters to enhance players' winnings. The sportsbook features this promotion to draw attention to a particular match. Odds boosters are available for new and existing bettors.
Generally, there is no FanDuel Sportsbook Michigan promo code required for bonus activation. However, bettors need to check the Promotions section of FanDuel Sportsbook as it often features temporary promos that may be unlocked with an exclusive promotional code.
FanDuel Sportsbook MI Loyalty Program
To reward loyal and active bettors, the sportsbook created the FanDuel Players Club. Each FanDuel customer is automatically enrolled once the first deposit is made. Every month, FanDuel gamblers earn betting points and receive exclusive rewards and perks based on the number of accumulated points.
FanDuel provides a monthly Free Play bonus to gamblers who earn at least 500 FDP. The more points, the bigger the Free Play bonus. Five FanDuel Points are granted for every wagered dollar. FanDuel Players Club consists of 6 levels. By collecting betting points and processing through these levels, bettors unlock diverse bonuses and rewards that allow gamblers to significantly enlarge their bankroll.
How To Sign Up At FanDuel Sportsbook Michigan
FanDuel Sportsbook is legally operating in many states. Thus, when you open the official FanDuel website, first, you need to choose "Michigan" from the list of the available states. The page will be automatically updated and you can start the sign-up process. Keep in mind that FanDuel Sportsbook has a strict sportsbook type skin policy and allows you to register only once. Below, we prepared a short guide for a quick and easy sports betting account registration:
1. Click on the "Join Now" button that is located in the top right corner of the main page of the FanDuel Michigan Sportsbook website.
2. Create a username and a password.
3. To pass the KYC verification, provide accurate personal details, namely:
Your legal first and last name
Date of birth
Email address
Phone number
Physical address
Social Security Number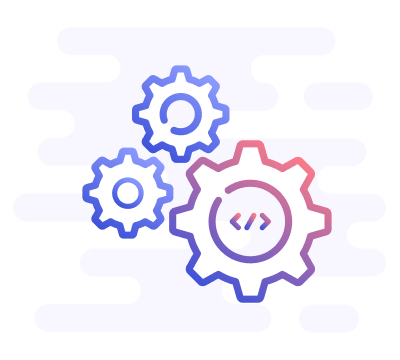 4. Once you fill in all the required fields, submit the registration form and wait for your betting account to be verified by FanDuel Sportsbook.
If the sportsbook is unable to verify your information, you will be asked to provide your full Social Security Number. If further assistance is necessary, contact the customer service representative.
Michigan FanDuel Sportsbook App
FanDuel bettors have the opportunity to download a mobile app on their iOS and Android devices and place bets on the go at any time and location. The advantages of the FanDuel Sportsbook Michigan app include a modern and simple design, high functionality and user-friendly interface. The app is well-optimized and operates smoothly with no errors. Bettors who do not want to install the betting app may place their sports bets via the mobile version of the FanDuel Sportsbook website. However, in this case, FanDuel gamblers will not receive personalized push notifications with bet results and will have to check the latest sportsbook updates manually.
How To Download FanDuel Sportsbook App For iOS
To download the FanDuel betting app, the owners of iOS devices must use smartphones and tablets that run on iOS 11.0 version or newer. As the App Store features hundreds of sports betting and casino gambling apps, the FanDuel mobile program can be easily downloaded from the official market. The app installation will be quick if you follow these steps:
Using the mobile browser on your iOS device, open the FanDuel Sportsbook website.
As the FanDuel Apps section is not available in the side menu, you need to scroll down to the bottom of the main page.
Choose the "Sportsbook (iOS)" option and click on it.
Prior to getting the application on your device, you need to provide your Apple ID and allow the App Store to check your current location.
Initiate the installation of the mobile software.
Launch the downloaded application. If it works with no errors, you can sign up or log in to your FanDuel Sportsbook betting account and place bets.
How To Download FanDuel Sportsbook App For Android
The FanDuel Sportsbook Android app does not have high system requirements, so bettors whose Android mobile devices run on 5.0 or higher version will have no problems getting the application. Great news! Now, MI bettors do not have to install a separate FanDuel APK file. The mobile software is available in the Google Play Market, despite its strict policy regarding sports betting products. Follow these instructions to get the app on your Android device:
On the FanDuel Sportsbook website, find the FanDuel Apps section.
Select the "Fantasy (Android)" option and press on it to be redirected to the Google Play Market.
Click "Install".
As soon as the FanDuel application is installed on your smartphone or a tablet, open it and get ready to win real money by betting on your favorite sports.
Types Of Bets Available At FanDuel Michigan Sportsbook
The sportsbook offers its bettors a vast selection of betting markets. This way, FanDuel Michigan online sportsbook allows sports fans with different levels of betting skills to find the most suitable wager. Since the bookmaker covers multiple sports events, both amateurs and experienced gamblers can place pre-match and live bets. Below, we describe each type of bet offered by FanDuel Sportsbook in more detail.
Moneyline
This type of bet is available at every MI sportsbook, as it is the easiest wager that can be placed on any sports match. To place a moneyline (match winner) bet, FanDuel customers need to predict which team will be the victor in the match. FanDuel makes this type of bet extremely profitable for newcomers. Why? Let's say a new player made their first deposit and placed a match-winner bet. If the bet was placed on the favored team that later won, the bettor would collect their payout. If the bet was lost, the bettor would get a risk-free bonus bet as a refund of the amount of the lost bet. To make a correct prediction, it is enough to check the odds for two competing teams offered by the sportsbook.
Totals
Totals or over/under bet is equally suitable for beginners and professional bettors. Before the beginning of the match, FanDuel Sportsbook posts a certain number of points that more likely will be scored by both teams in a certain match. As the bet name implies, FanDuel bettors place a wager predicting whether the actual number of final match points will be over or under the number shown by the sportsbook. To place a winning bet, gamblers need to check the history of previous matches where two teams were competing.
Point Spreads
This type of betting is very popular for basketball and baseball (the runline), as more points are scored throughout one match. When betting the spread, FanDuel gamblers are wagering on the team's margin of victory or defeat. If FanDuel bettors wager on the favored team, it must win the match by more than the shown point spread. However, when bettors wager on the weaker team, such a team must lose by less than the assigned point spread.
Prop Bets
Proposition bets are offered by FanDuel Sportsbook Michigan to diversify the sports betting process. Prop bets are not tied to the match outcome. These wagers are placed on the events that happen during the match and have no impact on its results. Player props are the variation of the prop bets and depend on the performance of a certain player. Overall, bettors may bet whether there will be overtime, which team will score the first goal, etc.
Future Bets
Future or outright bets are wagers that require gamblers to predict which team will be the winner of the entire championship or tournament. Future bets are considered to be one of the most complicated bets. To place a winning wager, gamblers need to carry out thorough research of competing teams, recent changes to the team rosters, the statistics of the previous matches, etc. To develop a strong betting strategy, MI bettors need to learn how to read various types of odds. Generally, odds for outright bets are very high, as gamblers need to wait for weeks or even months to get the results of their wagers.
Parlays
Parlay is a complex wager that combines a few single bets. The entire parlay bet loses if even one prediction is not correct. Risks are well compensated with high betting odds that are multiplied. Therefore, if such a bet does win, FanDuel gamblers can significantly enlarge their bankroll. FanDuel customers may also place a same-game parlay. In this case, bettors combine multiple selections for a single match.
FanDuel Teasers
A teaser bet allows FanDuel bettors to experiment with their wagers. They can subtract or add points to an over/under bet or a point spread. FanDuel bettors need to select at least two teams.
Teaser bets are placed by experienced gamblers more often as they require a great understanding of sports betting odds and the peculiarities of different types of bets.
Round Robin
A round-robin wager is an easy option to place a few parlay bets simultaneously. With a round-robin bet, FanDuel gamblers make separate wagers on multiple possible parlay combinations within the chosen bets. For this type of bet to be considered successful, not every parlay bet must win.
Live Bets
FanDuel has a separate section for in-game betting. MI gamblers have access to multiple betting markets and sports disciplines. FanDuel offers one of the most competitive live betting odds and high-quality live streams of real-time events.
Sports You Can Bet On At FanDuel In Michigan
FanDuel Michigan Sportsbook has a large collection of sports to bet on. FanDuel sports bettors may wager on popular American professional sports and major leagues like NFL (Super Bowl), MLB (Major League Baseball), NBA (National Basketball Association), and NHL (National Hockey League).
Michigan gamblers have an opportunity to make money by placing wagers on college sports (basketball and football). Here is the list of the FanDuel Sportsbook betting options: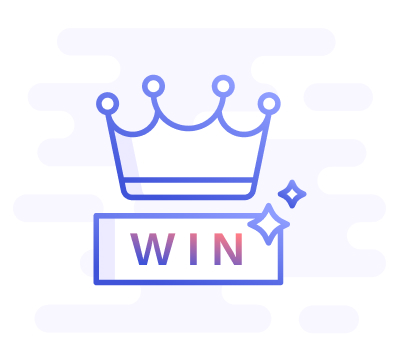 Auto Racing
Tennis
Cycling
Football
Boxing/MMA
Hockey
Rugby
Golf
FanDuel Sportsbook allows MI gamblers to support their favorite sports teams and place bets on Detroit Tigers, Detroit Lions, Detroit Pistons and many others. The sportsbook does not accept live bets on all the listed sports, thus, bettors who want to test their betting skills with in-game wagering, need to check the Live FanDuel section.
Is FanDuel Sportsbook Legal In Michigan?
Fan Duel Michigan Sportsbook is legal in Michigan. Like any other online betting operator that legally offers its services, FanDuel is licensed and regulated by the Michigan Gaming Control Board. FanDuel complies with all the state gambling law requirements and is a safe and secure platform for sports betting for a number of reasons.
First of all, it does not allow underage MI bettors to register and place sports bets. While signing up, gamblers provide their Social Security Number and date of birth, so that the sportsbook can verify whether the new user is 21+ years old. Moreover, FanDuel Sportsbook is required to utilize the geolocating software, to make sure that all the active customers are located within the state of Michigan.
Once licensed by MGCB, FanDuel Sportsbook is obliged to provide its customers with responsible gambling tools.
Banking Options Offered By FanDuel Michigan Sportsbook
In 2023, Michigan gamblers have access to numerous payment methods for real money deposits and withdrawals. Each bettor will find the perfect secure payment solution. FanDuel Michigan online sportsbook tries to provide the best customer experience, therefore, it has a low minimum deposit limit and a great selection of banking options.
Deposit Methods
To top off the balance of the FanDuel betting account, bettors need to log in, open the Account section and choose the "Add Funds" option.
Next, they are required to select a payment method, type in the sum of money they want to transfer and provide the payment details.
Once the transaction is confirmed, deposit funds will be immediately credited to the betting account. The minimum deposit limit at FanDuel Sportsbook is $10.
FanDuel Sportsbook Michigan provides the following methods for real money deposits:
Online Banking. FanDuel customers can deposit money using their banking credentials to sign in without leaving the sportsbook's website.
Visa/Mastercard debit cards. To use any of these cards for a deposit, bettors need to enter the card details. Debit cards are a safe and legit method for instantaneous deposits. Cardholders may expect a small fee for deposit transactions.
ACH/Electronic checks. Each MI bettor who has a bank account may use eChecks as a deposit method.

All they need to provide is the account routing number.
PayNearMe. This payment system allows gamblers to make quick and convenient payments with cash. The prepaid PayNearMe card can be topped off in such stores as 7-11 and CVS.
PayPal. It is one of the most popular digital wallets in the United States. PayPal personal accounts may be replenished with numerous payment solutions and more than 40 currencies.
Additionally, FanDuel allows Michigan gamblers to use Play+ card, Venmo and FanDuel gift cards.
Withdrawal Methods
Gamblers may request a withdrawal using the desktop website or the application. In the drop-down menu, bettors should choose the Account tab and pick the "Withdraw Funds" option. FanDuel Sportsbook does not offer many payment methods for cash-outs. The list is limited to Online Banking, Venmo, prepaid PayNearMe card and PayPal. FanDuel is not one of the bookies that enable deposits and withdrawals with different banking options. Therefore, bettors need to deposit money using the same method they plan to use for withdrawals. The minimum limit for a cash-out is $10.
As there is no specific information about the maximum withdrawal limits, one must contact the customer support service to get the exact number for each method.
FanDuel MI Customer Support
FanDuel Sportsbook is one of the most popular betting operators in the state. Thousands of bettors register with the bookmaker every year. Therefore, it may be challenging for the bookie to provide immediate assistance to every customer. For users' convenience, FanDuel has created separate sections such as "Betting Guide", "FAQs" and "Support" where gamblers may find short, useful information about every stage of the betting process.
However, each case is individual, so players often need help from FanDuel customer support representatives. To help as many users as possible, FanDuel offers the following options for contacting the support team: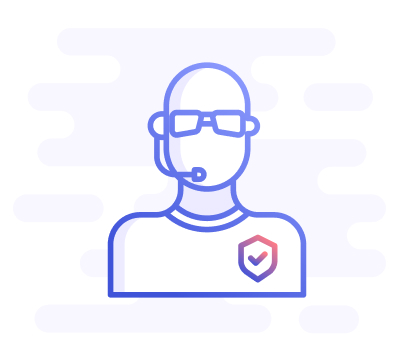 Live chat. To chat with an expert, FanDuel bettors need to find the live chat icon at the bottom of the screen, provide their email address, full first and last name and briefly describe their problem.
Social media. FanDuel Sportsbook allows bettors to communicate with their representatives via Facebook and Twitter chatbots.
Unfortunately, FanDuel does not feature a hotline as a means of communication. As FanDuel Michigan Sportsbook is a relatively new betting platform, a hotline may be available in the near future.
FAQ
Is It Legal To Bet At FanDuel Sportsbook In Michigan?

Yes, sports betting with FanDuel is legal in Michigan. The sportsbook has a valid license and is currently regulated by the MI Gaming Control Board.
Do I Need A Special Code To Get A Welcome Bonus From FanDuel Sportsbook?

No, you are not obliged to use a promo code for FanDuel Sportsbook Michigan welcome bonus. However, the bookmaker may host temporary promotions that can be triggered by bonus codes. If that's the case, such codes will be provided by the very FanDuel Sportsbook or listed on the affiliate websites. 
How Old Do I Have To Be To Bet At FanDuel Sportsbook In Michigan?

You have to be at least 21 years old to legally bet at FanDuel Sportsbook in Michigan. If the sportsbook fails to confirm that you are of the legal age, your betting account will be canceled.
Do I Have To Live In Michigan To Bet With FanDuel Sportsbook?

No, but you have to be physically located within the state as the FanDuel MI Sportsbook uses special software to determine your location when you are trying to sign up or log in to your betting account.