Caesars Sportsbook Michigan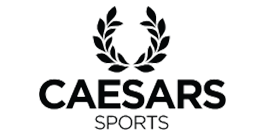 General Info
Devices



License
Michigan Gaming Control Board
Pros
+

Largest retail sportsbook in America
+

Large offering of odds boosts
+

Large welcome bonus for new customers
Cons
⨯

App can glitch in peak hours
Deposit methods




Since January 2021, Caesars Sportsbook MI has been one of the leading sports betting platforms in Michigan state. Caesars' gamblers enjoy a plethora of betting markets, ongoing promotions and exchange Caesars Rewards loyalty points for lavish bonuses and perks.
In this article, we provide you with essential information regarding one of the largest welcome offers featured by MI sportsbooks and explain why Caesars is considered to be one of the best betting platforms in the United States.
Caesars Sportsbook Michigan Welcome Bonus 2023
MI bettors choose a certain sportsbook for a number of reasons – a large selection of sports betting options, secure payment methods, interesting and beneficial promotions, etc. But the first thing all of them pay attention to is the signup bonus. Considering that generous sportsbook bonus offers for new players allow them to save their money when betting on sports, Caesars Sportsbook attracts thousands of bettors precisely due to its welcome bonus.
New customers of Caesars Sportsbook Michigan are entitled to a deposit bonus. Caesars does not offer a classic match deposit bonus. Instead, it refunds the amount of the first lost bet in the form of a risk-free bet that is worth up to $1500.
How To Claim The Sportsbook's Sign Up Promo
To become eligible for a Caesars Sportsbook welcome bonus, Michigan gamblers need to verify a newly created betting account, deposit no less than $20 and make the first losing qualifying bet. As soon as the bet loses, the sportsbook will reward gamblers with a one-time free bet that matches the amount of the lost wager. It must be noted that the bookmaker operates under a strict sportsbook type skin policy, so gamblers may claim a sign-up bonus only one time.
Once the betting account is created and funded, Caesars' customers have 30 days to place the first wager and claim the bonus. In addition, they need to use a Caesars Sportsbook Michigan promo code CZR15 to trigger the promotion. Valid sports betting promo codes can be found on the official sportsbook's website. Sports bettors must be physically present in the state of Michigan to be able to claim the bonus. Also, they cannot be younger than 21 years old at the moment of sports betting with Caesars Sportsbook.
Currently, Caesars Sportsbook offers only one welcome offer. The bookmaker is relatively new and may feature tempting promos in the near future. Therefore, bettors need to check the Promotions section regularly. As an alternative, they may download the betting app and receive push notifications about new promos and Caesars Sportsbook Michigan bonus codes.
Caesars Sportsbook MI Loyalty Program
Caesars Rewards is a program that is created for gamblers who regularly make deposits and place sports bets.
The program consists of six levels, where each level provides MI bettors with diverse bonuses and rewards. To unlock a new level, Caesars' gamblers need to accumulate a certain amount of points by placing sports bets and winning. Every wagered dollar is tallied as two types of points — reward and tier credits. Reward credits are exchanged for gifts, while tier credits determine the gambler's status in VIP Caesars Rewards Program.
To keep track of accumulated points, gamblers can download the Caesars Sportsbook Michigan app for iOS or Android mobile devices.
How To Sign Up With Caesars Sportsbook Michigan
Joining Caesars MI sports betting platform is a quick and straightforward process. Overall, you will be able to place your first sports bet within 5-6 minutes of starting the registration of your betting account, depositing included. Unlike other MI sportsbooks, Caesars does not require you to provide loads of personal information and answer half a dozen security questions. The Caesars registration form is short and requires only basic personal details so that the sportsbook can easily verify your legal name and age.
To create a Caesars betting account, take the following steps:
Click on the "Join Now" button on the official website of Caesars Michigan Sportsbook.
Enter your full name, birth date, phone number, and e-mail address.
Provide your physical address.
Type in the four last numbers of your SSN.
Do not forget to enter the Caesars sports betting promo code and finish the registration of your betting account.
Once you submit the sign-up form, Caesars Sportsbook needs to check the information you shared and confirm that you are at least twenty-one years old. If for some reason, Caesars fails to verify your data, you need to contact the representative of the customer support team.
Michigan Caesars Sportsbook App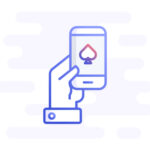 The high competition requires sportsbooks to follow all technology development trends. As a result, it is nearly impossible to find a sportsbook which does not offer sports betting applications for different operating systems.
Caesars Sportsbook appeared in Michigan only in 2021 but it was still able to develop a well-optimized mobile betting program that is available for iOS and Android devices. The betting app is free to download and features all the same sports wagering options as the desktop website.
Caesars' gamblers may place on-the-go sports bets not only via the official app but also using the mobile browser. Both options are convenient and allow bettors to wager on their favorite sports teams at any time and location. However, the Caesars Sportsbook mobile software is more convenient than the mobile version for a few reasons, namely :
High-quality graphics.
Custom layouts.
Dark/light theme.
Personalized push notifications.
Mobile compatibility with a large number of Android and iOS devices.
Convenient drop-down menu and content organization.
Caesars Sportsbook Michigan app can be easily downloaded from the official markets for each OS. More detailed information on the app installation process can be found below.
Instructions For Caesars Sportsbook iOS App Download
The Caesars Sportsbook Michigan app is one of the top-rated betting applications, as it was given 4.6 out of 5.0 stars in the App Store. The mobile software is safe to use, as the App Store does not feature real money betting products that are not licensed by the official regulatory body. To install the Caesars iOS Sportsbook app, follow these few steps:
Make sure that the iOS version of your device is 11.0 or higher with a free space of at least 140.8 MB.
Use any convenient mobile browser and open the Caesars website.
In the drop-down menu, opt for the "Get The App" option.
Pick the "Download For iOS" icon and press on it.
Confirm your region and provide your Apple ID if necessary.
Get the application from the App Store page.
Launch the mobile program and start the registration process.
Instructions For Caesars Sportsbook Android App Download
Caesars Android Sportsbook application is one of a few MI sports betting apps that can be downloaded from the Google Play Market. Now, instead of installing the APK file and changing many Security Settings on their devices, Caesars' customers may install the latest version of the mobile software directly from the Play Market in the following way:
Visit the Caesars site using your Android tablet or a smartphone.
In the sportsbook's menu, press the "Get The App" option.
Pick the icon for Android app download and click on it.
Once redirected to the Play Market, press "Install".
Launch the app and log in to your Caesars Sportsbook betting account.
Types Of Bets Available At Caesars Michigan Sportsbook
Caesars Sportsbook is one of the most popular American bookmakers not only for its generous welcome offer but also for a large selection of sports betting markets. As a respectable online betting operator, Caesars allows both amateurs and experienced MI bettors to place simple and complex bets on their favorite sports. Prior to placing any type of bet, gamblers should familiarize themselves with a short description of each bet available for different sports. Such information can be found in the "How To Bet Overview" section. To save you some time, we talk about each type of bet offered by Caesars Sportsbook below.
Moneyline. If you are a beginner bettor, a moneyline or as often called a match-winner bet should be your №1 choice. It is considered one of the easiest betting markets offered by MI sportsbooks. All that is required is to choose the winner of the match and place the qualifying bet. Bettors may support their favourite teams or, in case the competing teams are not that popular, bettors can compare the offered odds and wager on the favored team.
Prop bets. Proposition wagers are placed on the events that happen during the match but have no impact on its outcome. Player props are tied to the performance of a certain player. Sports bettors that are familiar with the teams and players participating in the match can predict which team will score the first goal, whether the match will require overtime, how many yellow cards will be shown during the game, etc.
Parlays. A parlay bet is a combination of a few single bets (legs). Parlay or accumulator bet is the most sought-after betting market amongst experienced bettors. Such a bet requires great game knowledge as well as solid betting experience. Parlay bets have different variations and may include even 8 selections. Odds are multiplied for this type of wager which can significantly enlarge one's bankroll. However, if even one prediction is not accurate, the bettor loses the entire bet.
Totals. Often referred to as an Over/Under bet, this wager is popular amongst new and experienced gamblers who can predict the number of points/ goals/statistics of a certain game or a match. To bet on totals, Caesars Sportsbook bettors need to wait for the bookmaker to post the number of total points or goals that may be scored by both teams during a match. Then, they need to make a prediction of whether the actual number will be over or under the number shown by the sportsbook.
Outright bets. Future bets are targeted at patient gamblers who want to win big. In this case, Caesars' bettors have to predict which team will be the winner of the entire tournament, season or championship. Odds offered by the sportsbook are high, however, gamblers will need to wait for a few weeks or even an entire month to get the results of the placed bets. To make an accurate prediction, bettors need to spend some time checking the history of the previous matches, teams' performance, etc.
Live bets. Professional bettors who like to place bets and follow the game at the same time prefer in-game betting. Caesars Sportsbook broadcasts the biggest sports events, as well as some college sports matches. On the Caesars Sportsbook website and application, live betting options with high odds are available in the Live section.
Point spreads. Spread betting is a technique used by oddsmakers to compensate for the fact that the competing teams do not have equal winning chances. Point spreads betting (the runline in basketball) involves a winning margin. If the bet is placed on the favored team, they need to win by more than the assigned spread.
Round robin bet. The round-robin bet is a betting market where bettors simultaneously place a few parlays. The name is derived from round-robin tournaments, in which each team competes against the other at least once.
Sports You Can Bet On At Caesars In Michigan
Caesars is one of the most well-known betting operators in Michigan, so its customers have access to a wide variety of sports betting options to choose from. Sports featured by Caesars MI Sportsbook are available for both pre-match and live betting. However, not all the sports disciplines are presented in the Live section at the same time.
As it was mentioned above, Caesars accepts wagers on professional sports and major sports leagues like MLB (Major League Baseball), NBA, NFL (Super Bowl), NHL, as well as college sports.
At Caesars Sportsbook one may wager on the following sports:
Baseball
Hockey
Boxing
Auto Racing
Horse Racing
MMA
Football
Basketball
Soccer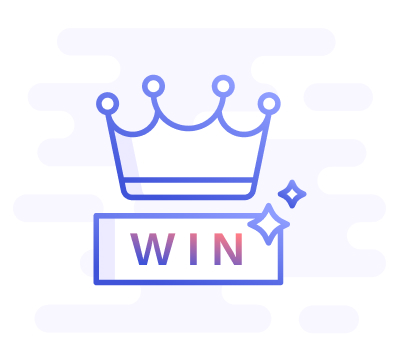 Because Michigan has a large number of collegiate and professional sports teams, Caesars' gamblers get a marvelous opportunity to support numerous teams by placing sports bets. Let's take a look at the teams that are the most popular amongst Caesars Sportsbook Michigan bettors.
Detroit Tigers represent Michigan state in Major League Baseball and play in the American League Central Division. Caesars features both pre-match and live bets on the team with high odds.
During the NFL season, Caesars' bettors may place wagers on Detroit Lions which compete in one of the most popular football divisions – NFC North. Caesars MI Sportsbook offers numerous betting markets for wagering on this team, including live wagers, proposition bets and player props.
For matches where Detroit Pistons participate, Caesars Sportsbook offers the same-game parlays as a betting option. The fans of Pistons usually support their favorite team by placing over/under and moneyline bets.
Bettors who prefer to place sports bets during the NHL season can support the MI sports team called Detroit Red Wings, which plays in the Atlantic Division, by placing prop bets.
Is Caesars Sportsbook Legal In Michigan?
Caesars Sportsbook is one of the most reliable and trustworthy bookmakers in Michigan. In 2021, Caesars was officially issued a sports betting license by the Michigan Gaming Control Board. To get more information about the granted license, bettors may visit the About Us section of the official website. License availability serves as a guarantee that all your winnings are legit and can be easily withdrawn. In case of any suspicious activity or legal issues that cannot be resolved with the help of customer support operators, you can always apply to MGCB for assistance.
Caesars Sportsbook follows all the gambling state laws. That is why underage gamblers, namely those who are younger than twenty-one years old, cannot create a betting account and make the deposit. Caesars Sportsbook also does not accept bettors who are not physically located in Michigan. To determine the current players' location, Caesars must use the geolocation software.
Responsible Gambling With Caesars Sportsbook In Michigan
One more reason to start betting with Caesars Sportsbook is that the platform supports responsible gambling. It means that Caesars Sportsbook Michigan provides bettors with numerous tools that help them control their betting activity and not let it get out of hand.
Caesars' bettors have the following tools at their disposal:
RG Organizations. Caesars Sportsbook collaborates with nationally and internationally renowned groups that promote responsible sports betting and provide help to gamblers who suffer from addiction. Bettors may find contacts of such organizations on the Caesars website.
Self-Exclusion. Caesars' bettors have a right to self-exclude themselves from placing additional bets for one year once they feel they have problems. Self-exclusion option is available both on the sportsbook's website or mobile application.
Limits. Caesars allows its gamblers to set limits for deposits to make sure they do not overspend. Bettors may control the amount of time they spend on the betting platform daily, weekly and even monthly.
Banking Options Available At Caesars Michigan Sportsbook
One essential component of every online betting platform is the availability of reliable payment options. The good news is that Caesars Sportsbook offers a wide variety of top-notch options. All methods are quick, secure, and safe. Deposits are instantaneous, while cash-outs may take up to several days. Below, you will find more detailed information about deposits and payouts with Caesars Sportsbook in Michigan.
Deposit Payment Methods
Caesars Sportsbook enables instant deposits with no transaction fees by offering modern and secure payment methods. Only gamblers who are 21+ years old are allowed to top off their betting accounts. To allow its customers to start slow and test its operation, Caesars MI Sportsbook has a minimum deposit limit of only $20. As to the maximum deposit amount – gamblers may set the limit by themselves.
For secure deposit transactions, Caesars' bettors may use the following payment solutions:
Debit/Credit Cards (Visa, Discover, MasterCard)
PayPal
Online Banking
Wire Transfer
ACH/eCheck
Caesars Play+
PayNearMe
Paper Checks
Withdrawal Payment Methods
Withdrawals from the betting account are not as fast as the deposits. As soon as bettors request a real money withdrawal, the sportsbook needs to verify the payment details. Moreover, if winnings that gamblers are trying to cash out were generated with the help of the welcome bonus, the sportsbook will need to check if all the wagering requirements were satisfied.
To cash out real money winnings, one may use one of these banking options:
Online Banking
ACH/Eсheck
Wire Transfer
Paper check sent by email
To request a payout, gamblers need to log in to Caesars Sportsbook betting account. Next, they need to click on the "My Account" and then the "Deposit" buttons. As Caesars Sportsbook does not limit its customers to the same payment method for both deposits and withdrawals, bettors may choose the most suitable payment solution from the list of available options. Once gamblers enter the sum of money they want to cash out, they need to confirm the transaction. The withdrawals usually do not take longer than 1-2 business days.
Customer Support At Caesars Online Betting Platform
It is Caesars' goal to provide the best customer experience possible. A part of that strategy is a well-organized, 24/7 support team. As the sportsbook is relatively new, it does not offer many options for contacting its representatives. However, it is still possible to get effective assistance in resolving various issues.
New bettors that are going to place their first sports bets, can easily find useful descriptions of betting markets offered by the sportsbook for each of the sports featured. Once they open the website or use the betting app, gamblers need to go to the "How To Bet" section, choose the preferred sport discipline and read the provided info to pick the most suitable type of bet.
As of now, the only way to communicate with a live customer service representative is via live chat. At the bottom of the screen, bettors may find the live chat icon. Once they click on it, they need to fill out a short contact form and provide the following details:
Pick the state your betting account is located in.
First and last name.
Valid email address.
Rewards number (this field is optional)
Once all the information is verified, bettors will be able to start the live chat. Customers who may have gambling problems can use the hotline and get the necessary help.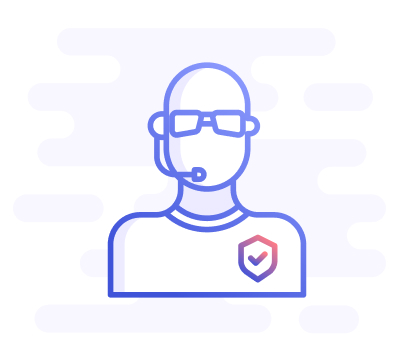 FAQ
Is Caesars MI Sportsbook Legally Operating In Michigan?

Yes. Caesars Sportsbook is legal in Michigan. Licensed by MI Gaming Control Board, Caesars is a trusted and secure online betting platform. Gamblers may easily share their personal and financial details and be sure that they will not be stolen by third-party services.
Is There A Caesars Bonus Code That I Need To Use?

Caesars Sportsbook offers a risk-free welcome bonus of up to $1500 for new players. To activate the reward, you need to enter the Caesars Sportsbook Michigan promo code when registering with the bookie. The sports betting promo code can be found on the official Caesars website or on one of the affiliate sites.
What Are The Age Requirements For Legal Sports Betting With Caesars Sportsbook?

You can place sports wagers at the Caesars Sportsbook in Michigan as soon as you reach the age of 21. Younger bettors are not allowed to create a betting account and make any kind of real money transactions on the sportsbook's website or the application. For Caesars Sportsbook to confirm your age, you are required to provide your Social Security Number and enter your date of birth.
Do I Have To Be A Resident Of The State To Join Caesars Sportsbook?

No. Caesars Sportsbook does not require you to reside in the state all year around. Nevertheless, to open a Caesars' betting account, deposit money, and place any type of bet, you must be physically present within the state.